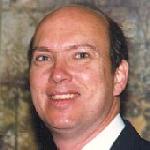 L.G. Parkhurst was born and raised in Oklahoma. After graduating from Princeton Theological Seminary, he was ordained in The Christian Church (Disciples of Christ). In 1978, he met Francis and Edith Schaeffer in Rochester, Minnesota, where Fran was receiving treatment for cancer at Mayo Clinic.

In January of 1979, while viewing Schaeffer's film series "How Should We Then Live?" he became a Bible-believing Christian and an advocate of Bible-believing Christianity in his denomination before becoming the pastor of an independent church in 1988. In October of 1999, L.G. was received into the Red River Presbytery of The Cumberland Presbyterian Church.

L.G. is the author of "Francis Schaeffer: The Man and His Message" (now out of print, 1985) and "Francis and Edith Schaeffer" (Bethany House Publishers, 1996). He compiled and edited Edith Schaeffer's "The Art of Life," and contributed to the book "Francis Schaeffer: Portraits of the Man and His Work."

L.G. is a bi-vocational pastor, and currently works full time in Computing and Information Services at Oklahoma State University. When he was the university's Listmaster, he began the former LAbri-L discussion list in April of 1996 (now the Chalet list on cybershelter.org).

You may contact him by writing to cworkers@yahoogroups.com..